I just realized that I never officially announced my newest project: a new Etsy shop! I mentioned it here on the blog when it was just an idea, but now it's real! So, consider this its formal introduction:
vitamodern
: My handmade shop featuring retro gifts and stationery! I've been slowly making products to add to the shop, including these retro house
zippy bags
in bright coral and teal. The fabric design features my retro house sketches (straight from my sketchbook!) and cool boomerangs and stars!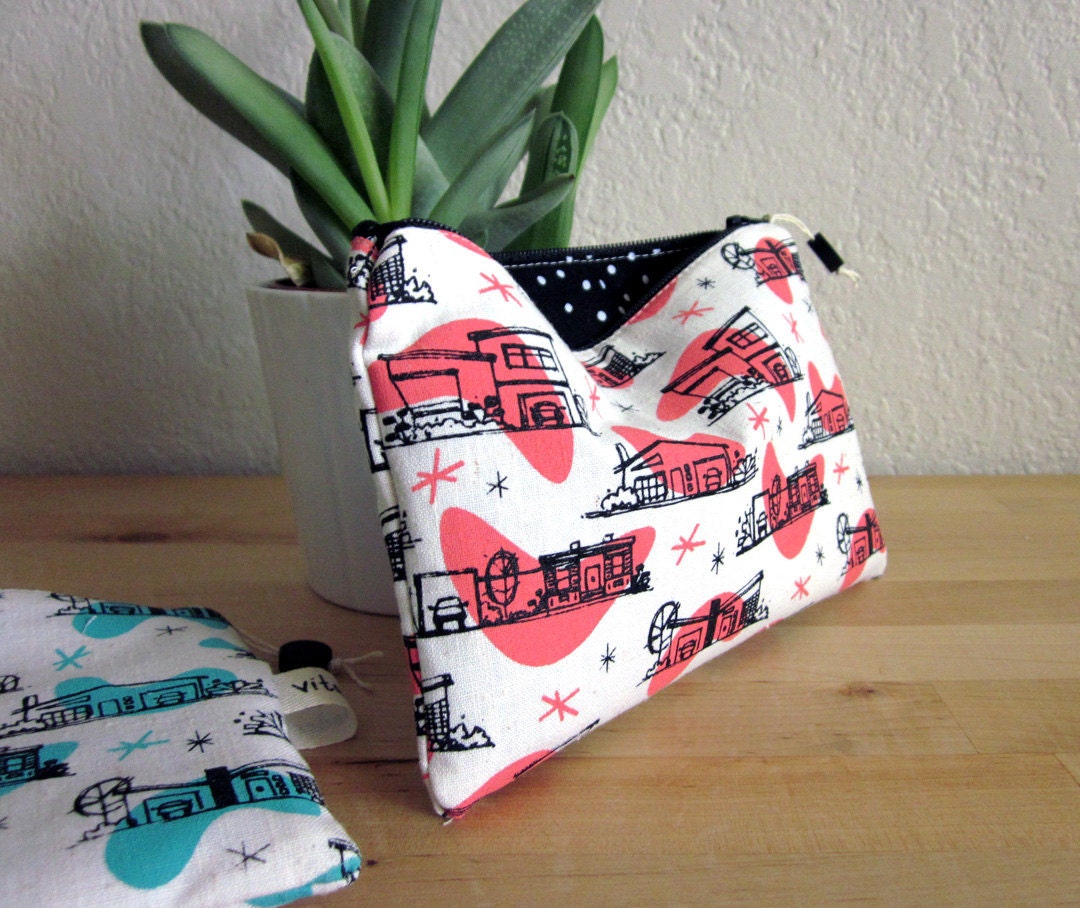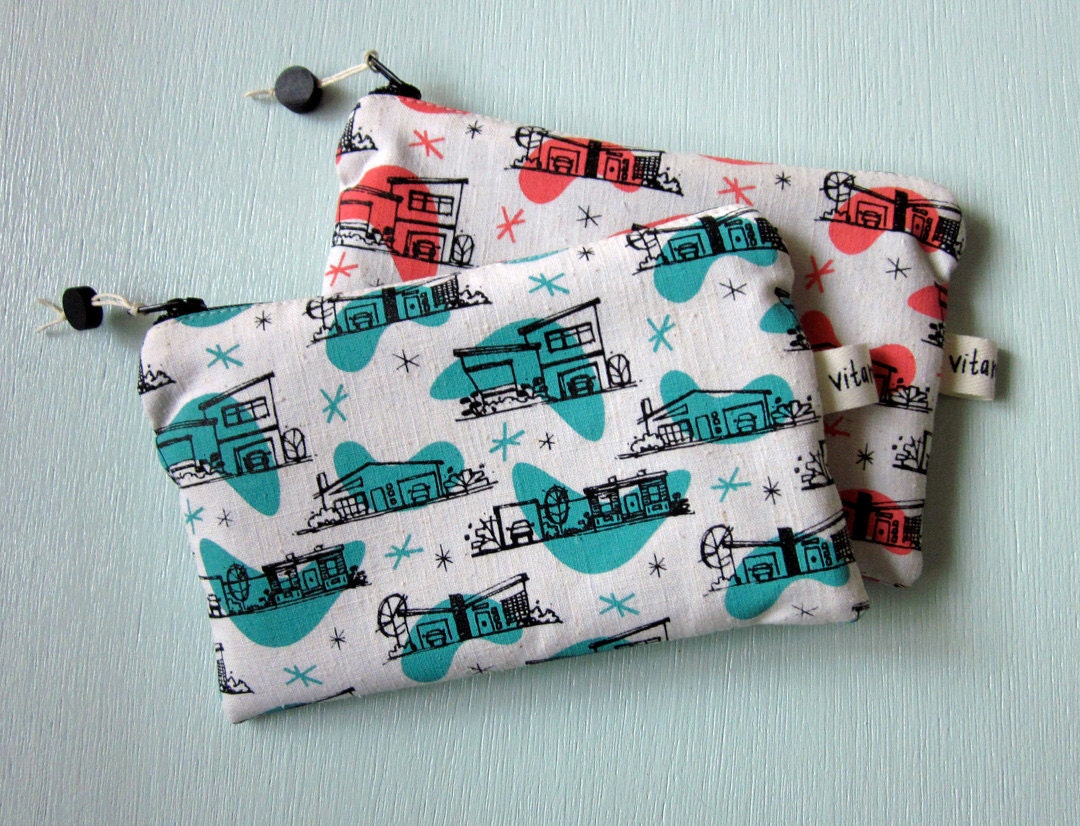 And these screen printed cotton
tea towels
featuring my retro house papercut design project. I creating a whole series of retro house designs based on some of my papercut work.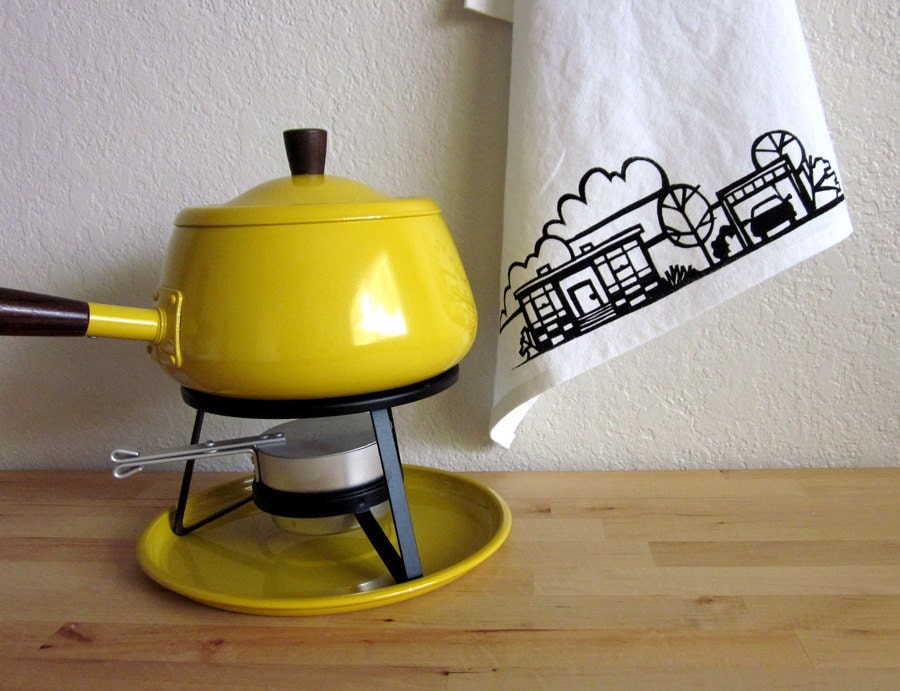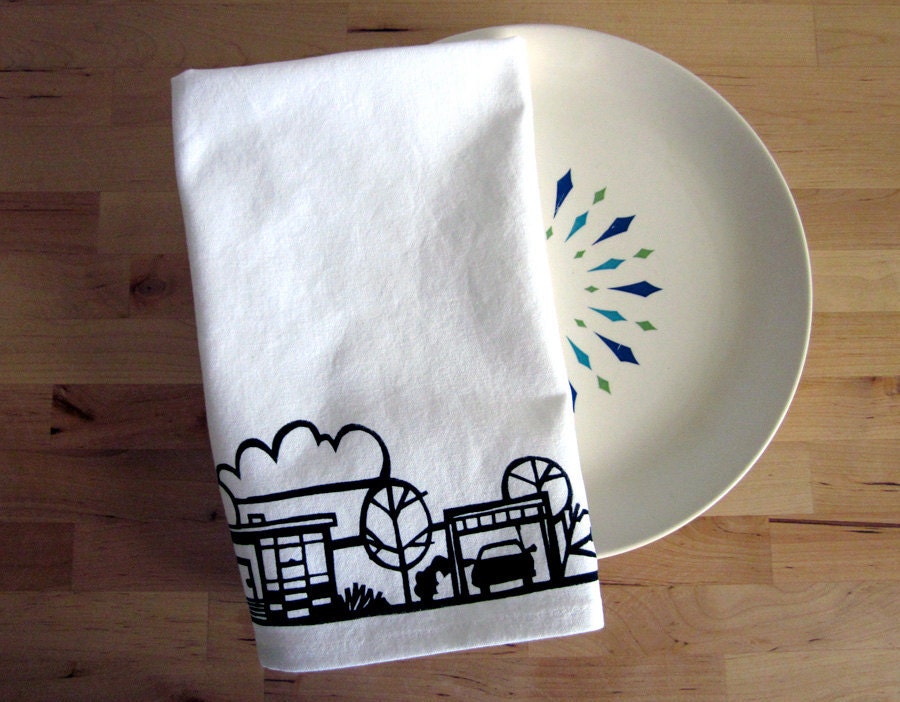 I've also been working on these
repurposed wood key hook boards
, screen printed with my retro ranch designs.
And my current fave, atomic boomerang holiday cards!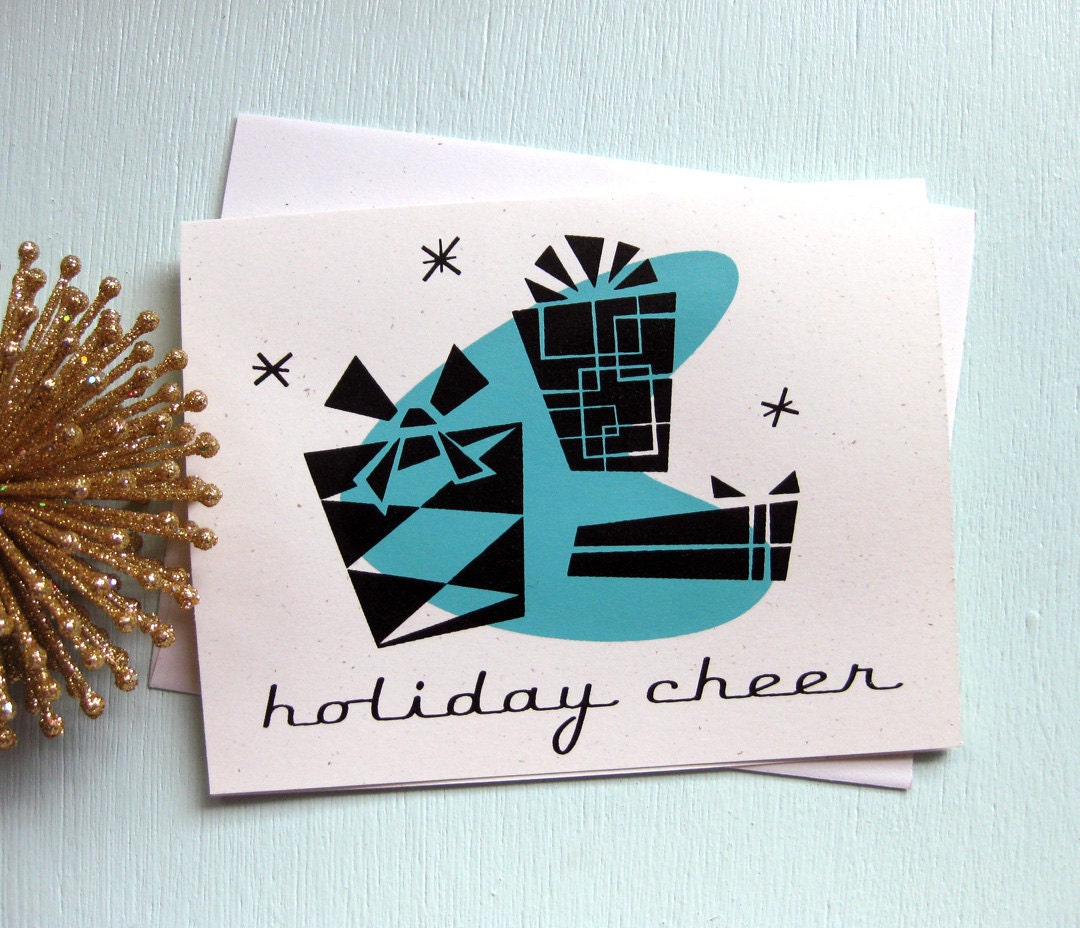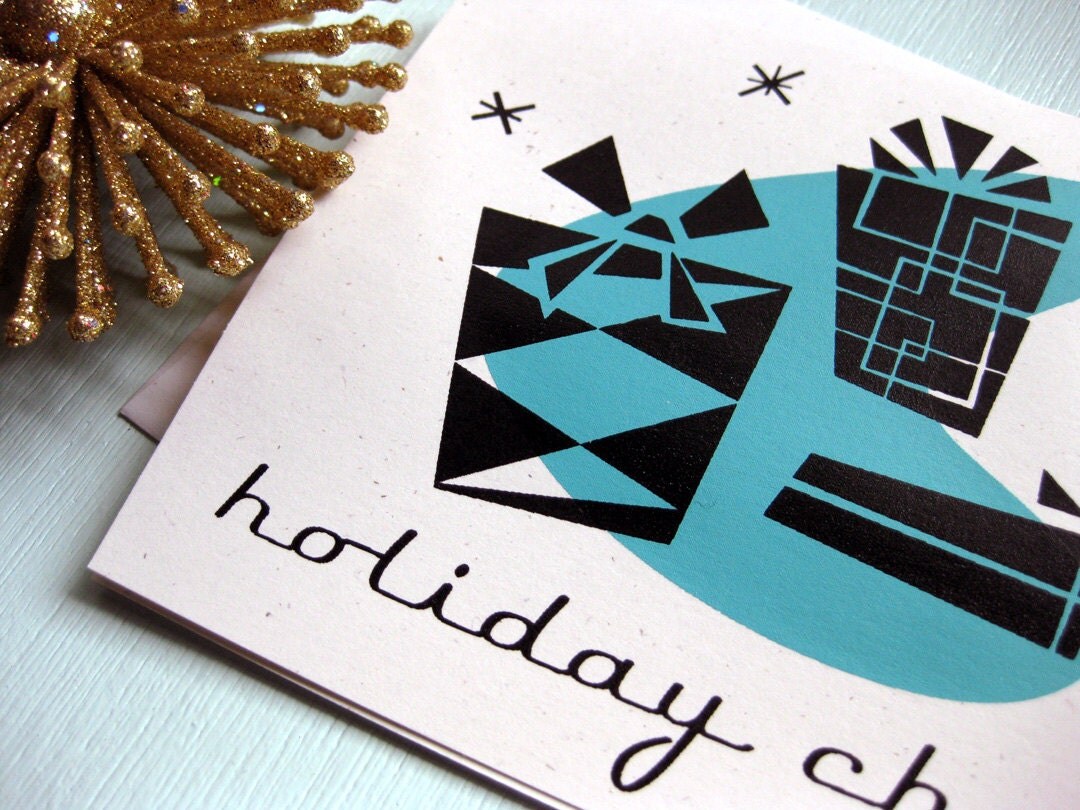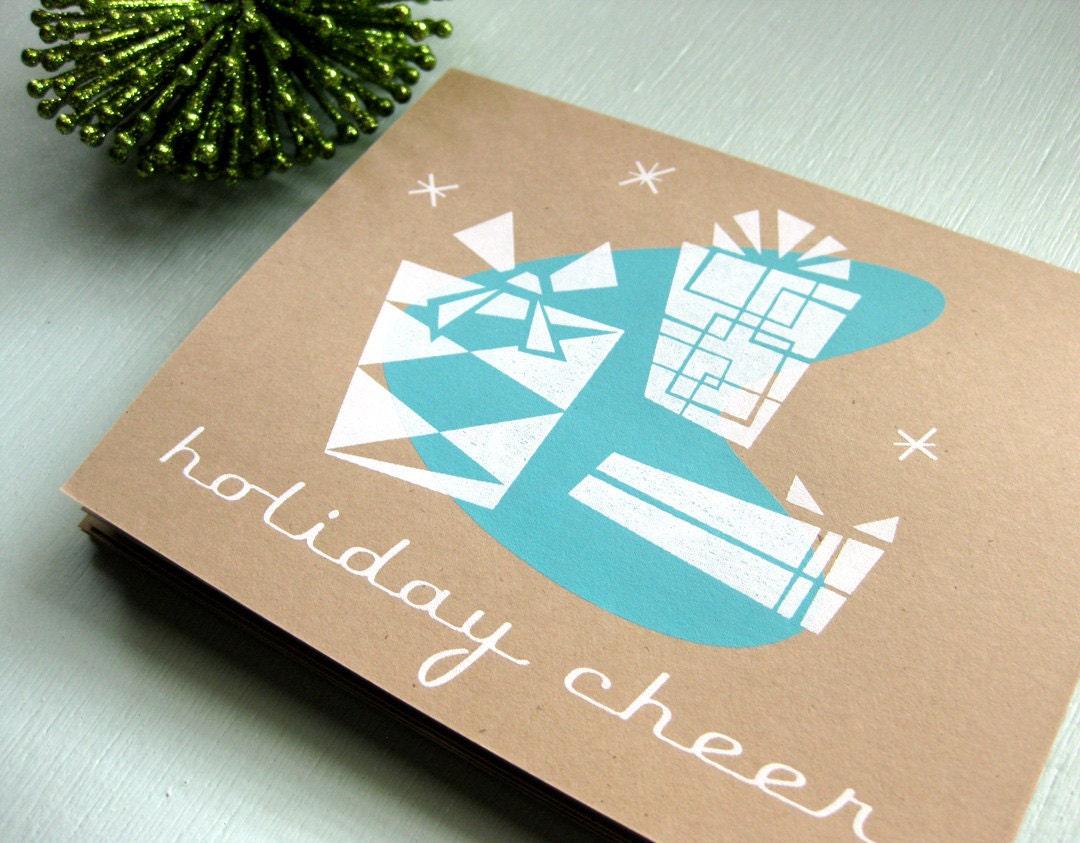 I've actually already sold out of the white cards! I still have a few of the kraft brown ones left, so if you are interested head over to the
vitamodern
shop. I'm very tempted to mail them out myself... I've got tons of more projects in the works, so add my shop to your favorites so you can keep an eye out.
I hope you are all doing well crossing things off your holiday shopping list! There is still plenty of time to buy handmade in time for the holidays. Head over to Etsy and support small handmade businesses this holiday season!