I've been keeping busy trying to get my inventory up to snuff for the impending holiday rush. With the effort to stock all of my usual items, I've been creating a few new items as well! Here are a few: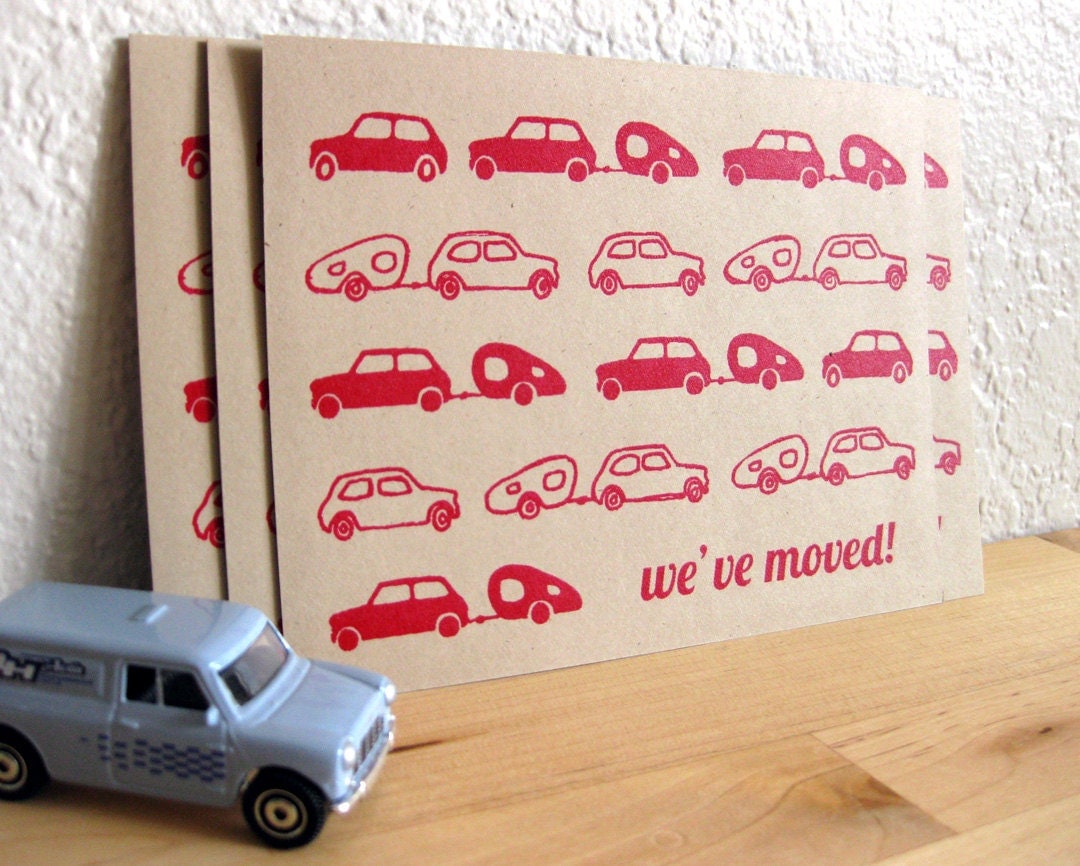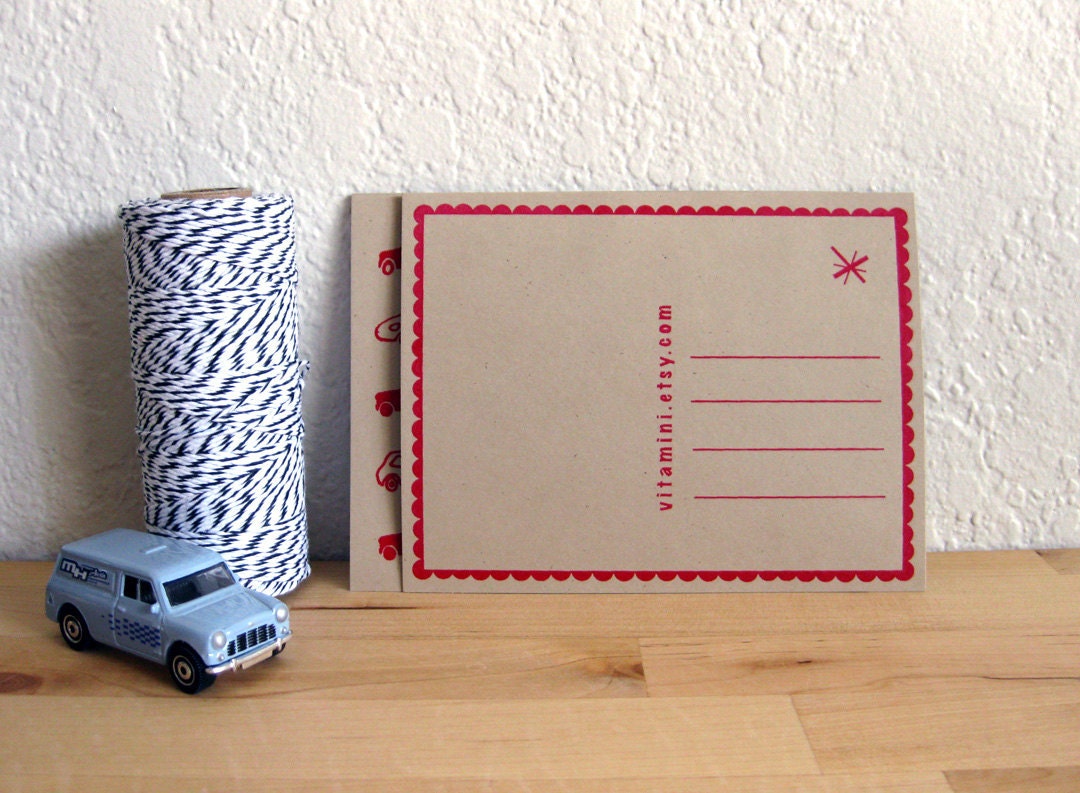 I've got new moving announcement postcards featuring my Mini Caravan design screenprinted on sturdy recycled kraft cardstock. These come in sets of 4 and in red or white ink.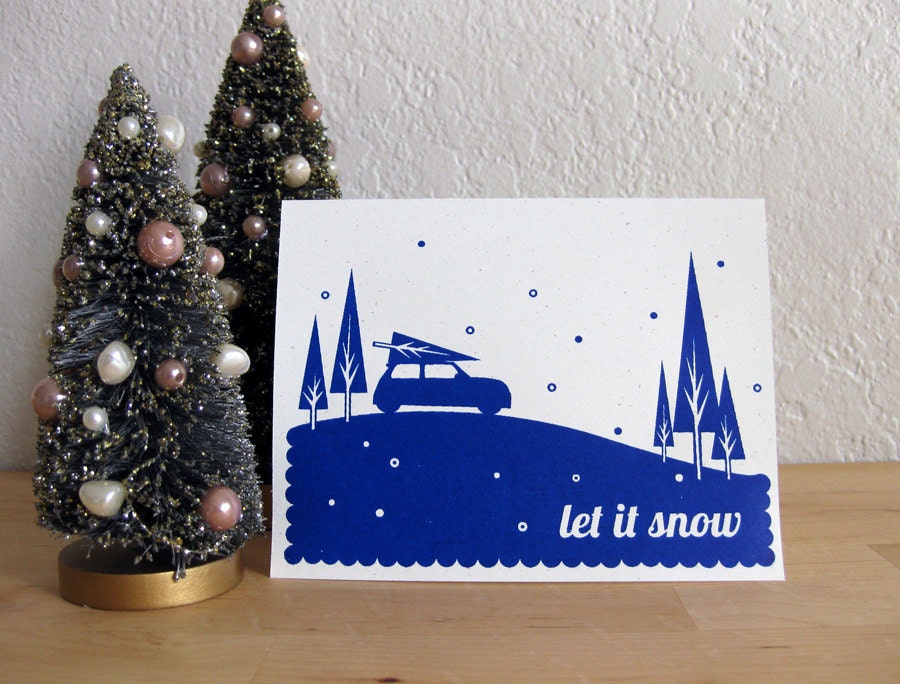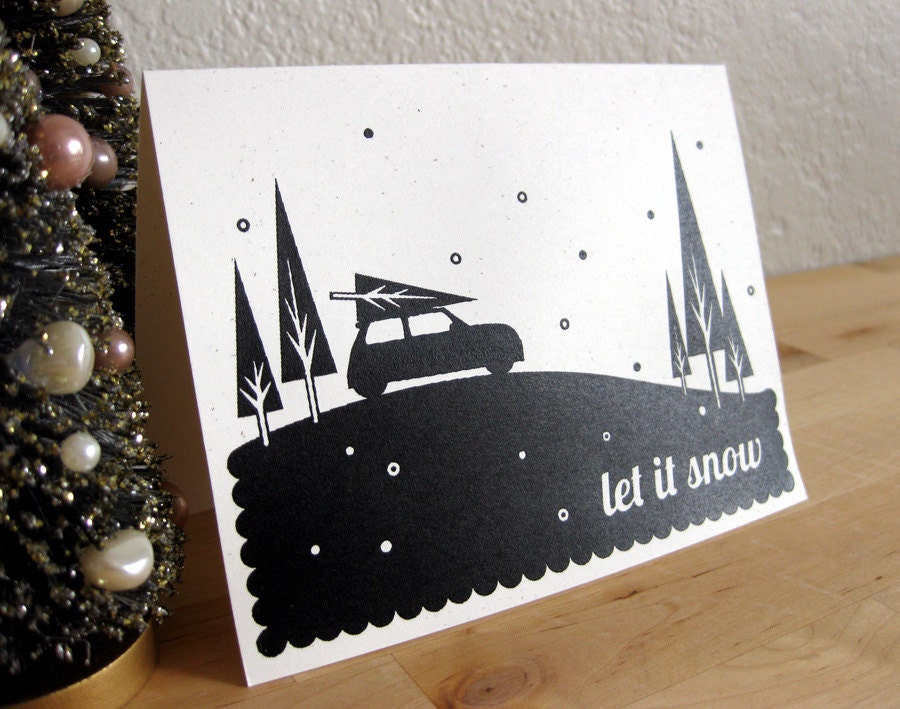 New "let it snow" cards in deep blue and black! This design is a variation of a design I've had in the shop in previous seasons, new and improved for 2011! It features a MINI Cooper on a wooded hillside, watching the snow fall, with a Christmas tree on the roof!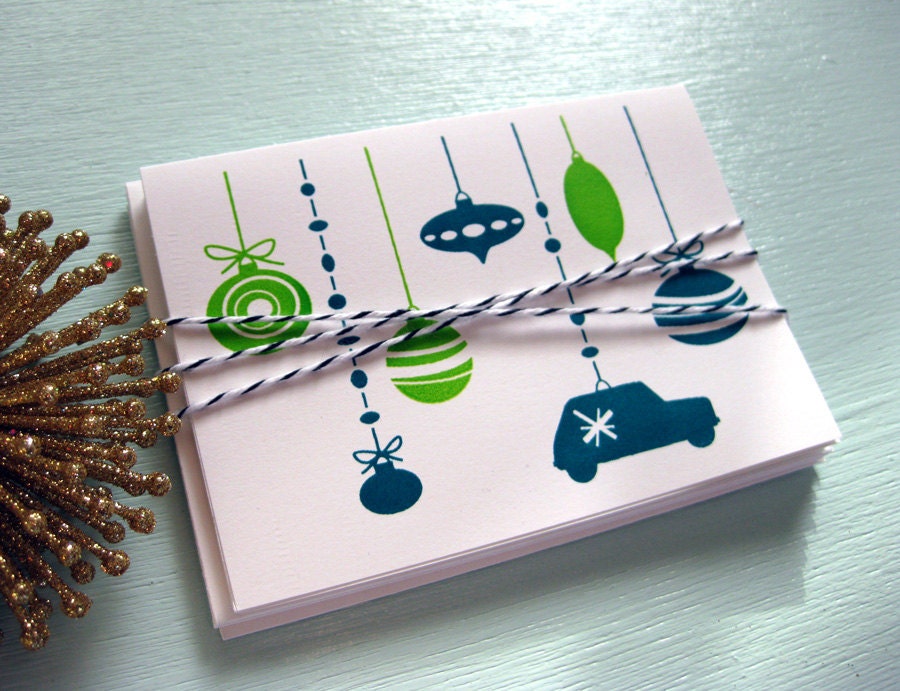 Check out these retro ornament cards with a Classic Mini Cooper! I printed these with hand-mixed deep teal and lime green inks. Check out the
card section
of my shop to see all of these new cards and my usual designs. I've got a few new products in the works as well, so keep an eye out for those.