52 years ago, today, the Mini made its world debut! Way back in 1959, a team of less than 10 people, including draftsmen and engineering students, created the original prototype Mini. The first Mini's actually didn't even go by their well-known name. They went by Austin and Morris.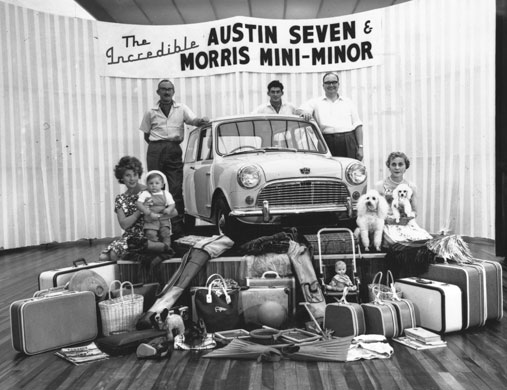 Look at all the stuff you could fit in this tiny little car! Photo from here.
Hm, I should get two doxies and name them Austin and Morris... Anywho, happy birthday to my favorite car in the world! Maybe I will make cupcakes tonight to celebrate.